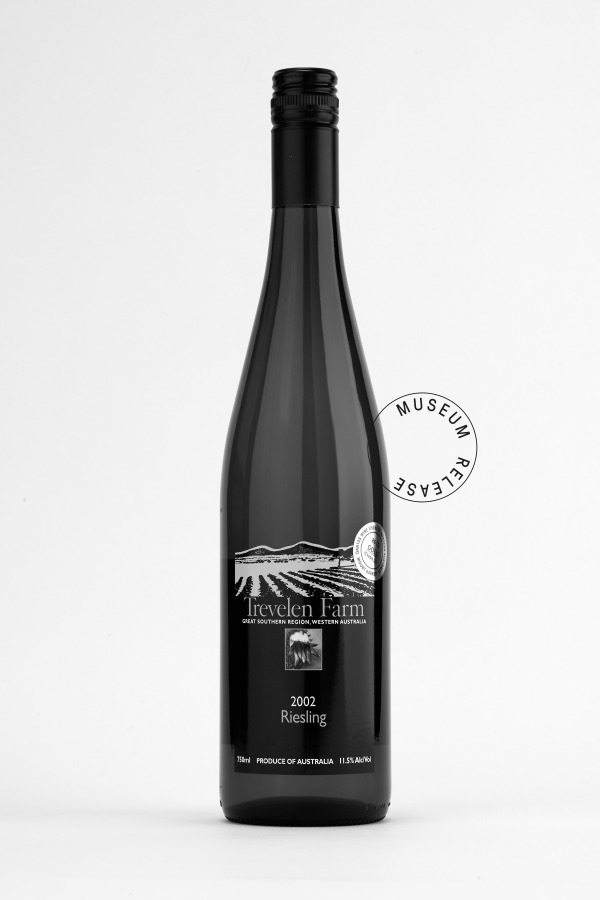 Riesling 2002
Fruit Source Trevelen Farm Estate, Great Southern, Western Australia.
Alcohol 11.5% Residual Sugar: 5.0 g/L
Colour Pale straw.
Nose A fine Riesling with the nose showing lemon and floral aromas enhanced with spicy overtones.
Palate The palate is delicate, with a lively crisp finish, due to the use of ripe, lime fruit flavours. Ageing beautifully still youthful.
Cellaring Potential A classic Riesling from a cool Great Southern Summer that will age well, for many years. The use of Stelvin closures removes the problem of deteriorating corks, ensuring a long cellaring life.
Awards (so far)
Gold Medal
2004 Sheraton Wine Awards, Perth
Gold Medal
2008 Wine Show of WA
Gold Medal
White Wine of the Show 2008 Small Winemakers Wine Show, Stanthorpe Queensland
Gold Medal
2010 Wine Show of WA
Gold Medal
2010 Museum class International Riesling Challenge, Canberra
Gold Medal
2010 Small Winemakers Show Stanthorpe, Queensland
Silver Medal
2003 Boutique Wine Awards, Sydney
Silver Medal
2003 Wine Show of WA
Silver Medal
2004 Wine Show of WA